Most Popular Honeymoon Destinations in 2022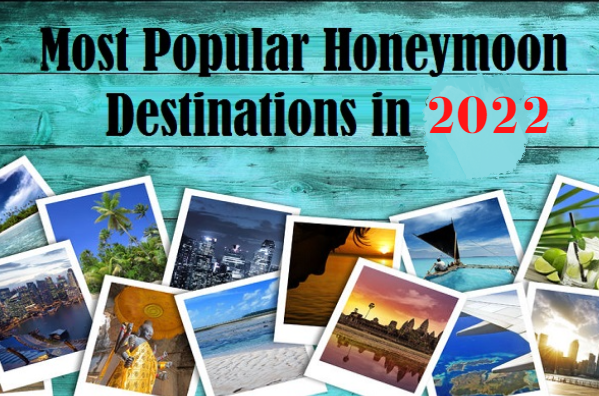 If you don't yet know where you want to spend your vacation, take a minute to see what popular honeymoon destinations other couples are jetting off to this year. 
This will give you some great ideas even if you're not tying the knot until 2022 or a later year. Right now is the time to plan whether you're running down the aisle last minute or just want a year or longer to dream of the amazing honeymoon to come.

The Year's Most Popular Honeymoon Destinations:
If you don't want to honeymoon in the Bahamas like so many other couples, why not head further south to this collection of islands positioned in the Atlantic Ocean? This paradise offers some of the bluest waters most people will see in their lifetime as well as white sandy beaches with many opportunities to hide away from the world.
Go for a snorkeling session if you want to see the beautiful fish living under the surface of that spectacular water. Try your luck at the casino or the golf course, and then head out on a charter boat for some alone time on the waves. Your accommodation options include secluded villas, hotels, and luxurious resorts. You can even find all-inclusive deals that save you money while reducing your financial stress when vacation time rolls around.
Los Cabos, Mexico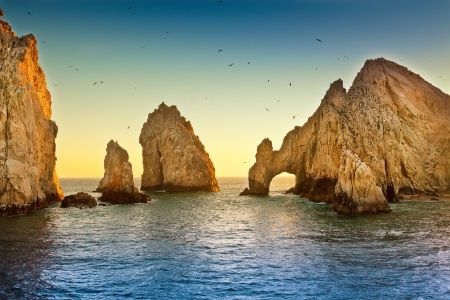 Imagine dining next to the Pacific Ocean with your toes in the sand and spectacular views stretched out before you for miles. This is how you could spend one night of your honeymoon if you take a water taxi from Los Cabos to Lover's Beach. This coastal city is positioned along the California/Mexico Baja coastline, and it offers tons of sunshine when most of the United states is covered in rain and snow.

The best time to visit is after October but before June, though you can sometimes get the best prices outside of those dates. There are luxury resorts offering safe accommodation as well as many stellar golf courses and miles of sandy beaches. Make sure to visit Land's End to see the sea lions and Cabo Pulmo National Marine Park to meet the sharks.
Camelback Mountain in Scottsdale, Arizona

If this doesn't strike you as a noteworthy or expect it to be one of the popular honeymoon destinations, keep in mind that it was good enough for Jay Z and Beyonce in 2008. If you're having a winter wedding and don't want to leave the U.S., this is a great place for romantic dinners, private massages and hours of fun racing down the mountain on skis and a zip line. You can even explore the desert from up high by booking a hot air balloon ride. Don't forget to warm up at the Cameltop Mountain Lodge to grab a bite to eat and enjoy mesmerizing views of the Poconos.
If you're not the skiing type but want to spend your honeymoon in Arizona, give this beautiful town full of red rock and prickly cacti a chance and find out why it makes the list of popular honeymoon destinations.
You can spend your nights in a luxurious resort and your days exploring the mountains on foot, on a bike, on horseback or by stretching your legs at a rock climbing site. While that may not sound relaxing to every couple, it's paradise for those with adventurous spirits. Oh, and you can still get a romantic couple's massage and get dressed up for a bit of fine dining.
Are you noticing the variety available for 2022 and possibly into 2023 honeymoons? Whether you want to travel abroad or stay closer to home, sink your feet in the sand or hike up hard rock, there's a way to make it happen for your honeymoon. With our deals, you can do it for less than you may imagine.
Watch video also on YouTube
Related Articles:
Home > Most Popular Honeymoon Vacations