A Honeymoon Cruise Vacation Might be a Great Choice 
Selecting a cruise that's suitable for a honeymoon cruise vacation isn't always easy. Your goal is to spend intimate time bonding with your new spouse, so you don't want the distraction of children running around your chair, babies crying in the background, or loud activities disturbing the peace. You want to maximize your opportunities to gaze into your spouse's eyes, hold hands while watching the sun go down for the night, and enjoy a few drinks while discussing the next phase of life that you're about to start.

You can avoid this problem to some extent by booking a honeymoon cruise After July. Schools in most areas of the country go back into session in August, so you're less likely to run into family vacationers when you travel late in the summer or in the early fall. This may limit your cruise options, so you don't have to rule out a summer honeymoon. There are other things that you can do to ensure that you select the perfect cruise to welcome you and your spouse into holy matrimony.

For instance, many large ships have adult-only areas, so you're never obligated to stay in areas where children or teenagers are circulating. There are also some honeymoon cruises that cater specifically to newlyweds, so you're guaranteed to surround yourself with nothing more than your fellow lovebirds.
Don't Rule Out Luxury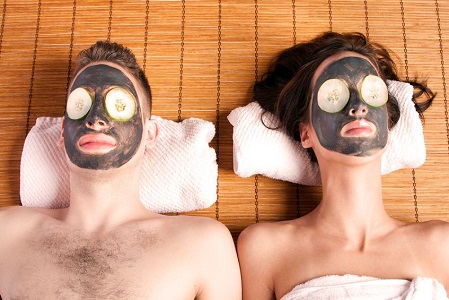 Do you imagine your honeymoon with concierge privileges, room service, and couple's massages? You can now get all of that plus much more when you book the right cabin on the right cruise. Instead of selecting the cheapest cabin available, ask about suites that come with luxury amenities. Many newlyweds assume that every cabin is the same except for maybe in size, but that's entirely untrue. You can have a private butler available around the clock to cater to your needs if you want, but you must find the right cruise line, the right cruise, and the right suite package to make that happen.

Ask About Exclusive Areas on the Ship
Some cruise lines are now marking off select areas of their ships for passengers willing to pay a bit more for peace, quiet, and a touch of pampering. These areas are like exclusive clubs that allow you to leave the other passengers behind while you cuddle up together, enjoy a deep conversation, or simply stare out at the ocean as you enjoy the silence together. While opting into the club may cost you some additional money, it's worth it if you get more privacy and intimacy on a crowded cruise ship.

The Perks of a Honeymoon Cruise Vacation
Now that you're armed with some tips on selecting the right cruise for your honeymoon, how do you know that cruising is the right option for you? It comes down to analyzing the perks. For starters, a cruise is typically similar to an all-inclusive resort vacation. You get to pay one price that includes your accommodations, meals, drinks, snacks and some activities. While you'll still need to bring some money along for souvenirs and other extra purchases, most of your expenses are covered before you even board the ship.

You may also enjoy a cruise if your primary goals are rest, relaxation, and quiet moments of intimacy. While some cruises may allow you to get off the ship to enjoy short excursions or day trips, you will have a lot of time to immerse yourself fully in your new life partner while cruising over the ocean. Most cruise ships have some activities that you may want to enjoy together, but you're also free to sit on the deck holding hands or cuddle up in your room for some alone time. You don't have to worry about getting ready to rush from one activity to another.
Finally, you can find price breaks on most cruises more often than you can find lower prices on all-inclusive vacations or honeymoon resort stays. If you're concerned about sticking to your budget, then a honeymoon cruise vacation may allow you to visit your favorite honeymoon destinations without stressing over the cost of all activities and accommodations. 
More Articles about Honeymoon Cruise Vacations:
Home > A Honeymoon Cruise Vacation Might be a Great Choice