Alaska Honeymoon Cruise Tips and Tricks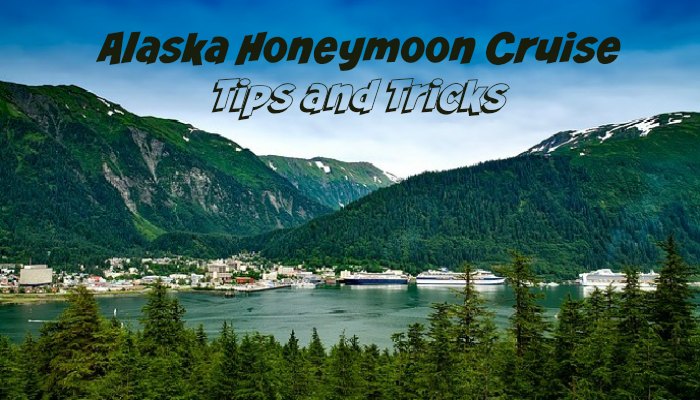 An Alaska honeymoon cruise is perfect for couples who aren't interested in sitting on the beach sipping fruity drinks or slipping under the waves for a snorkeling session. 
If you're up for something new and want to create memories that stand apart from every other vacation you've ever enjoyed, give Alaska a try. You may be surprised what happens when you vacation in a colder climate, and these tips will help you make the most of your honeymoon cruise.

Choose Your Departure Point Wisely
Most Alaskan cruises depart from Seattle or Vancouver. The Seattle route requires at least two days of pure sailing before you get to any of your stopping points, so it's perfect for lovebirds who want some time to snuggle in their cabin and watch sunsets on deck before doing anything adventurous. A Vancouver departure is ideal for those who want to get right to the fun of off-board excursions or who want more tranquil waters to keep seasickness at bay.

Consider May or September for the Deals
You've heard about traveling in the off-season to get lower rates, but what does that mean for an Alaskan cruise? In most cases, you can get lower rates while still expecting nice weather in Alaska if you travel in May or September. June and July are the most popular choices for those who want the best weather and don't mind paying for it, and you may not get the weather that you'll enjoy if you venture out beyond September. In fact, you'll notice that most cruises to Alaska stop by the end of September anyway.

Cruise First, Tour Last
CruiseTours are becoming more popular, especially to locations like Alaska where the terrain is so fascinating. These trips allow you to pay one price for a cruise and a land tour, so you get the best of both worlds at a reasonable rate. In most cases, you'll find that cruising first and touring on land last saves you a significant amount of money on the overall trip.

Consider Smaller Cruise Ships and Yachts for An Alaska Honeymoon Cruise
It's easy to find Alaska honeymoon cruises with some of the big cruise lines, but don't hesitate to consider a cruise line that offers smaller yachts or more compact ships. You'll travel with a smaller crowd, and the cruise ship will fit into smaller ports that aren't accessible by the larger ships. Many of these cruise lines also offer more luxurious dining options, friendlier service from ship staff, and more active excursions when you're off the ship.

Extend Your Trip if Possible 
There's a lot to see in Alaska, and once you get out there on your cruise, you won't want to come right back to port. Consider using your honeymoon as an excuse to enjoy an extended trip. You can then book a longer cruise that stops at more Alaskan destinations or take advantage of a CruiseTour so that you can spend some time walking through the snow or even going out snowshoeing.

Before you pack your bags and head to your departing city, do some research into the climate in the cities that you will visit. You want to make sure that you get off the ship prepared for the weather that you will encounter. This is essential to ensuring your safety as well as to the level of enjoyment that you get out of your honeymoon adventure in Alaska.
Related Articles:
Home >Honeymoon Cruise Vacation > Alaska Honeymoon Cruise Tips and Tricks