Top Caribbean Honeymoon Cruises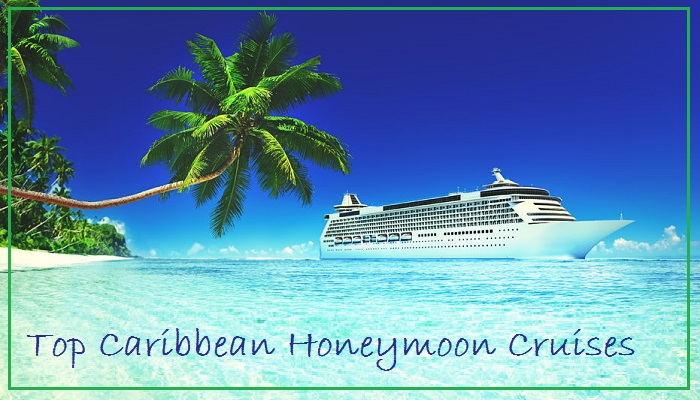 You've decided that one of the Caribbean honeymoon cruises is ideal for your honeymoon, but which one is right for you?  You want to book a cruise that will deliver excitement, romance, and relaxation in one stress-free bundle.  The problem is that there are so many cruises to choose from, and you only get to select one. We wanted to help you make an educated choice, so we selected a few highly recommended cruises for you to consider.
Caribbean Honeymoon Cruises We Love:
Western Caribbean Cruises by Carnival

Carnival operates some of the most luxurious cruise ships on the water today, and many of them are headed straight for romantic honeymoon spots in various areas of the Caribbean. Where you stop for excursions and which cruise ship you get to ride on depends on your starting location. Here are some of the options that you may consider:
Mobile, Galveston or New Orleans to Yucatan and Cozumel
Tampa to Cozumel and Grand Cayman
Mobile to Cozumel and Costa Maya
Tampa to Cozumel and Mohagany Bay
Miami to Grand Turk and Amber Cove
Miami to Cozumel and Key West
Depending on what ship you board, you'll have access to a variety of on-board activities that come with the cost of your cruise. For example, the Carnival Sensation ship comes with an adult-only retreat that offers peace and quiet on deck, an on-board waterpark, and a comedy club. You can reserve a Junior or Grand Suite with a private balcony or save money by booking a more affordable cabin.
Yacht Experiences by Windstar Cruises

You don't have to limit yourself to large ships packed with people when looking at Caribbean honeymoon cruises. Windstar offers cruises on smaller yachts, and they stop on remote islands and swimming spots where you can swim in solitude. Your shore excursions will depend on which cruise you select, but you're likely to enjoy far more intimate, quiet moments when you select a yacht over a larger ship.
For an example of what you can expect, consider their yacht cruise of the southern Caribbean. Passengers can choose from a variety of excursions, including a ride in a glass-bottom boat at the Bonaire National Marine Park, a four-hour eco walk in Santa Marta, or a horse and buggy ride through Old Town in Cartagena. There are many other options, so it's easy for all passengers to find excursions that meet their personalities and their needs.
Celebrity allows each guest to select the excursions that they want to enjoy, but you may not want to get off the ship at all once you see the amenities that are on board. You can sink your feet into a grassy turf on the top level of one ship, and others offer some of the best lounges and bars available in the cruise industry today. Each ship is decked out with delicious food in multiple restaurants, and some feature gastropubs and wine bars as well. Select a suite if you want more room to stretch out or plan on spending a lot of time alone with your new partner for life.
If you don't see the cruise of your dreams on this list, rest assured that there are many more out there. Don't settle for anything short of the perfect fit because you want to book a honeymoon that allows you to bond with your spouse while trying new things and relaxing for the next phase of your life.
Related Articles:
Home > A Honeymoon Cruise Vacation > Top Caribbean Honeymoon Cruises