Top Honeymoon Cruises in Europe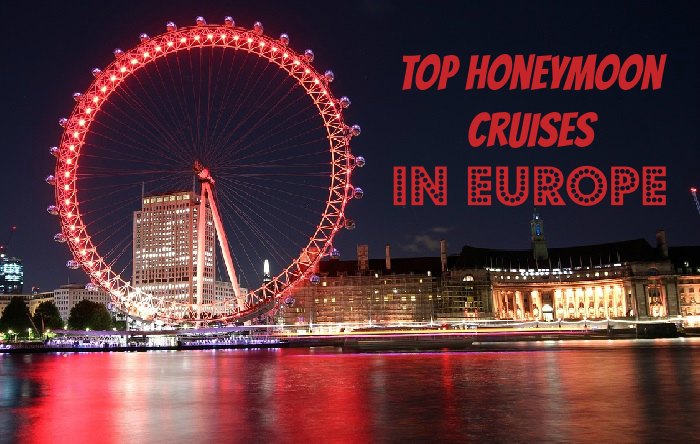 The top honeymoon cruises may not be in the locations you might expect.  From Venice and Paris to London and a long list of lesser-known destinations, there are many European hot spots that can serve as the backdrop for a memorable honeymoon vacation. Cruises give you easy access to some of these destinations while allowing you to enjoy romantic sunsets on the deck of the ship and many other exciting amenities.
Our Picks for the Top Honeymoon Cruises in Europe:
To help you select the European cruise of a lifetime, we created a list of our top picks.

The 7-Day Western Mediterranean Cruise with Norwegian
This cruise departs from either Barcelona or Rome and will return to the same port at the end of the trip. You'll pay less than $1,000 per person to board the ship, and your off-board excursions will depend on your departure point. For instance, if you depart from Barcelona, Spain, you will stop off in three Italian cities as well as Cannes, France. Some of the experiences that you may enjoy include a trip to the Vatican and a tour through Pompeii, which was buried for more than 1,000 years.
Norwegian is known for offering specials and discounts that can either add luxuries to your trip or decrease the cost of the journey. Always check their website for updated specials or give them a call to ensure that you get the best deal on your honeymoon cruise.
Maiden Majestic Adriatic Sea with Princess
Princess Cruise Lines changes their trip schedule yearly, and you can view planned cruises a year in advance. Some of the most popular cruises will fill up fast, so it's best to book as far in advance as possible. The Maiden Majestic Adriatic Sea cruise starts at around $600 per person, but you can pay as much as $2,500 if you opt to stay in a suite. There are about $60 of additional fees that you will have to cover per person.
This cruise starts and ends in Rome, and you'll enjoy stops in Kotor, Montenegro and Corfu, Greece. The trip lasts for five days, so it's the perfect length if you want to spend a couple days exploring Rome before you depart for the cruise.
Montreal to New York City with Regent Seven Seas
The prices at Regent Seven Seas may give you a shock at first sight, but this is an all-inclusive, luxury cruise line that includes first-class airfare in their cruise rates. This trip starts in Montreal and disembarks in NYC, so it's a great pick if you want to fly out to Europe and cruise your way back to the states.
This is a 60-night trip, so it's dedicated to couples who have the luxury of spending an extended period of time at sea. Stops are made in Canada, France, Newfoundland, Greenland, Iceland, Denmark, Norway, Sweden, Russia, Germany, Estonia, Latvia, Netherlands, Belgium, and the UK.
You can expect to pay around $27,000 for the cruise and air fare, but keep in mind that these ships only offer deck-access cabins, which are usually charged at a much higher rate with other cruise lines. The price of your cruise will also include all of your drinks and meals plus tons of high-end entertainment.
A European honeymoon comes with many opportunities for fine dining and cultural exploration in addition to the standard activities of star gazing, beach walking, and sunset kissing. Make sure to consider the point of departure when selecting your cruise because most European cruises start in Europe. You may get to select from a short list of departure points, and it's important to pick one that you can reach easily and affordably. In most cases, the cruise is only a portion of your honeymoon, so pick your destination wisely.
Related Articles:
Home > A Honeymoon Cruise Vacation > Top Honeymoon Cruises in Europe