Most Popular Romantic Cruise Vacations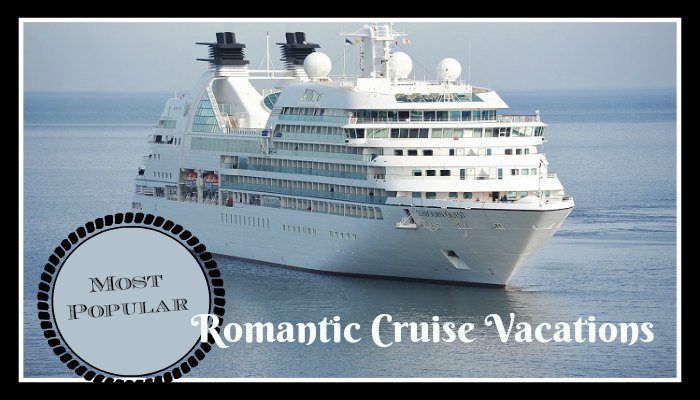 Couples love romantic cruise vacations.  If you don't want to spend weeks or months planning your honeymoon or a romantic getaway, they are the perfect solution. You can enjoy romantic sunsets while holding hands or staring into one another's eyes while enjoying gourmet meals, participating in a variety of on-board activities, and then departing on exciting land excursions.

It's the perfect blend of romance and excitement, and you don't have to research and put together an elaborate itinerary on your own. Just book your cabin and let the cruise line create the timeline for you. There are many romantic cruises to choose from, and this guide will introduce you to a short list of the best options.

Any Azamara Club Romantic Cruise Vacations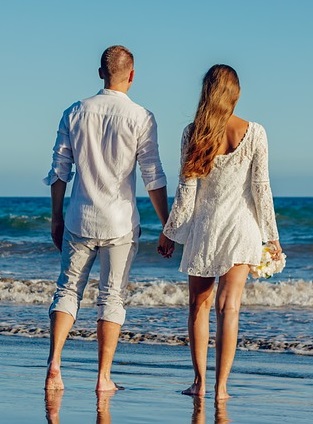 There are only two cruise ships operated by Azamara Club Cruises, but they offer some of the best cruises for couples who enjoy long trips. Most of their cruises include overnight stays in some of the most luxurious destinations, and they sometimes offer night tours and other events in the dark. They also offer some spectacular deals that will make your romantic getaway more affordable, including BOGO deals for cruises in the winter and other non-peak seasons.

Trip destinations change yearly with this cruise line. For the ultimate in romance, book a Spa Suite for the extra pampering. You can't book a honeymoon package with this cruise line, but you can set up your own surprises for your sweetie using the concierge personnel.
Specialty Trips with Celebrity Cruises
This cruise line offers some of the most unique and adventurous cruise options. From Top Chef at Sea to the Mardi Gras and Caribbean cruise, you can easily tailor your romantic getaway to your personalities and personal interests. You also have the option of adding Celebration Packages that add more romance to your cruise. The most expensive package includes mimosas in your stateroom for breakfast, special breakfast reservations, a personalized cake, and a special delivery that includes red roses, Dom Perignon, and chocolate-dipped strawberries.

Disney's Land and Sea Romantic Cruise Vacations
If you're still a kid at heart, there's nothing better than spending part of your vacation at the Disney World Resort and the rest of your time cruising the Bahamas. When you book the seven-day Land and Sea Cruise with Disney, this is exactly what you get. You also have the option of ordering gifts like roses and champagne to make your getaway extra special. Just keep in mind that you may end up traveling with a lot of children if you take your cruise in the summer.

Hot Spots with Norwegian Cruise Line
This cruise line will take you to the Bahamas, Florida, Bermuda, and many other popular honeymoon and romance hot spots. Yet, you can also venture away from the crowds and visit Canada, New England, Australia, and many other beautiful places. You can also book a CruiseTour, which allows you to explore an exotic location on land in addition to your cruise. These tours are currently available with destinations in Alaska and Hawaii.

If you decide to book a romantic cruise vacation, think about where you would like to travel as well as what you would like to do onboard. Some cruise ships are set up for exciting nightlife adventures while others are focused more on exquisite dining options and fun daytime activities. Some have the perfect balance of day and night activities, but it all comes down to what you would like to do while cruising through your getaway.
Related Articles: