All-Inclusive Hawaii Honeymoon Tips and Tricks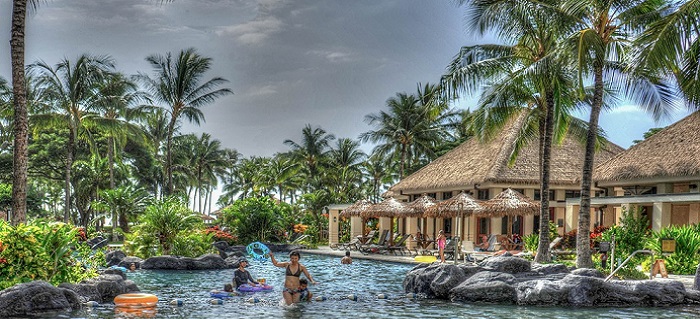 Finding an all-inclusive Hawaii honeymoon may be trickier than you might think. Hawaii is a bit different than many other leading honeymoon destinations. Most of the islands offer resorts with spectacular views,  luxury amenities, and all the alone time that you could ever want, but most of them don't offer all-inclusive packages. Many couples assume that this means they will have to pay for their accommodations and then pay their way through the honeymoon, but this isn't the only option available. Keep reading for a little help planning the ultimate all-inclusive Hawaiian honeymoon.

Look Beyond All-Inclusive Hawaii Honeymoon Resort Packages
Two of the best all-inclusive room packages in Hawaii are offered by Travaasa Hana and the Royal Lahaina Resort in Maui. These packages include three meals a day plus some form of resort credit that you can use for alcoholic beverages, spa services or other amenities not included in the package. These packages aren't affordable for every couple, and there aren't many other Hawaiian resorts offering true all-inclusive deals.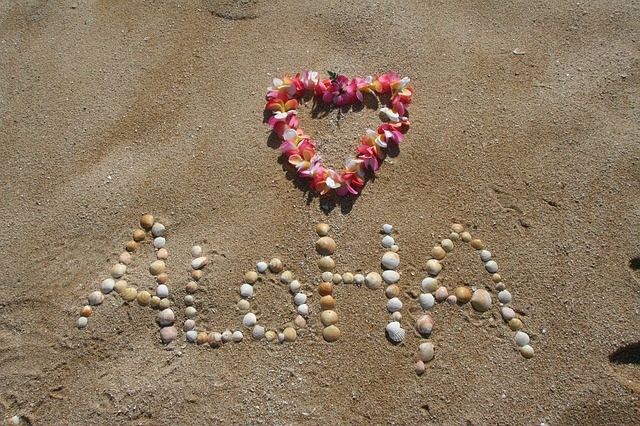 The solution is to book with a private tour company offering their own all-inclusive honeymoon packages. They book your accommodations and activities on your behalf, but you will find out details of the trip and the chosen resorts or hotels prior to booking. These tour companies often offer trips to various Hawaiian islands, and you also have the option of selecting multiple islands. Prices vary, so you can find super luxurious vacation packages alongside more affordable options.

Aloha Hawaiian Vacations is one of the most popular companies offering all-inclusive vacations to Hawaii. You can create a honeymoon package with them or select from a long list of standard Hawaiian trip options, including an 11-day trip that includes visits to four islands. If you want to include your airfare in your all-inclusive package, check out Funjet Vacations.
Seasons Do Matter
Since Hawaiian temperatures don't vary as dramatically as temperatures on the U.S. mainland, many couples assume that they can visit any month of the year and enjoy beautiful summer weather. What you can really expect are temperatures in the high 80s during the summer months and temperatures more in the 70s during the winter months.

From October to January, you can also expect a higher chance of rainfall. An additional spike of heavy rainfall often occurs in March as spring hits the islands. If you're booking a winter honeymoon months in advance, you can't guarantee that you won't encounter the wet stuff. This shouldn't stop you from choosing Hawaii for your honeymoon because it's still one of the most affordable destinations that offer warm weather and spectacular beaches during the colder months.
Most travel experts recommend that you visit Hawaii from the middle of April to the middle of June or between September and the middle of December. The lowest resort prices are often found during these times but the weather is still beautiful for an all-inclusive Hawaii honeymoon.
Remain Flexible
You may start out with a long list of must-haves for your honeymoon, but you're more likely to get what you want within your budget if you're a little flexible. This allows you to select travel dates that deliver the most affordable airfare and resort accommodations. You want to book at least one month in advance, and you may get a special discount just for booking early. If you shop wisely, you don't need to pay a travel agent to find the best Hawaiian honeymoon deals.  

Before booking an all-inclusive honeymoon, do some research into the islands of Hawaii. They each offer something a little different, and your choice will impact what activities you can enjoy on your trip and how much seclusion and privacy you enjoy. A honeymoon on The Big Island will feel quite different from a trip to Kauai, so choose wisely.
Related Articles:
Home >  All-Inclusive Honeymoon Options > All-Inclusive Hawaii Honeymoon Tips and Tricks