Romantic Honeymoon Destinations for Older Couples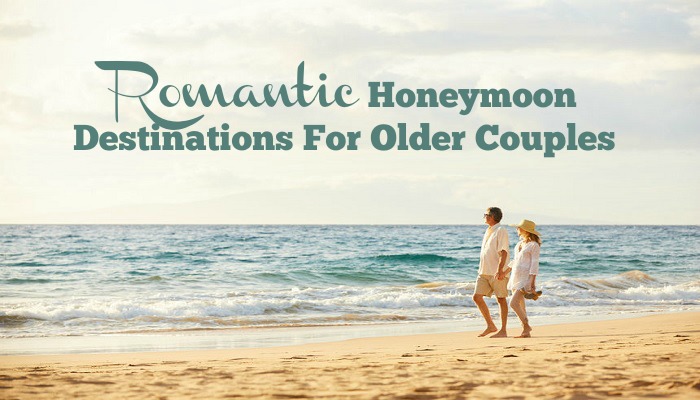 You're never too old for a honeymoon at some of the best romantic honeymoon destinations.
Regardless of your age, the planning process starts with a thorough analysis of your goals. Do you want to escape the world and simply relax with your honey in paradise? Or would you rather do something daring or mark an exciting milestone off of your bucket list? Perhaps you want to mix a visit to your children or grandchildren into your honeymoon plans.
Now that you're wiser and more experienced in life, you're likely to select a honeymoon itinerary that wouldn't have appealed to you a decade ago.  If your financial situation has improved over the years, you may now have the means to enjoy a dream vacation that was simply impossible earlier in life. Don't hesitate to splurge on that dream because you deserve a memorable honeymoon at any age. To get you started, consider the following destinations that appeal to many late-blooming honeymooners.
Niagara Falls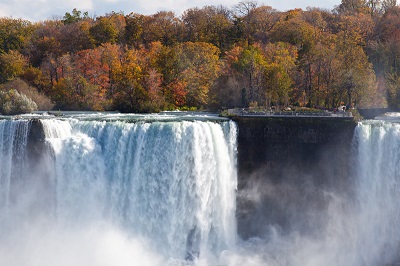 Will you stay on the U.S. side or venture across the Rainbow Bridge into Canada? That's completely up to you, but this is a spectacular honeymoon spot for those uninterested in traveling too far from home.

Trip tips you don't want to miss:
Find the Bridal Veil Falls on the New York side and ride the elevator 175 feet into the gorge for a heart-stopping view of the Cave of Winds. You'll have to wear rain gear and watch your step as you tiptoe over wooden bridges, but you can't beat the up-close views of the falls.
Head out to Goat Island from New York, and then continue the journey to the Three Sisters Islands. You'll see the falls from a different perspective, and you'll come away with some unbelievable pictures.
Dry off for a bit and try your luck in the casinos.
Tahiti, French Polynesia
Known as the "Island of Love," this is a great honeymoon destination for honeymooners of all ages. Simply enjoying the cuisine and taking in the natural beauty of the location is enough for many couples, but there are some trip highlights that you won't want to miss:

Take a sailing lesson through the Arue Yacht Club or the Tahiti Nautic Centre. You can also venture out on a catamaran, but sailing lessons are the safer and less strenuous option if you don't have previous sailing experience. This is the perfect way to escape dry land and learn something new. Perhaps sailing will become a new pastime back home.
Try bodyboarding, bodysurfing, or windsurfing. These water sports do require some physical strength, but many people are healthy enough to give it a try even later in life. If you don't want to risk it, sit on the beach and watch a surfing competition instead.
Take a few swings at the International Golf Course of Atimaono. This is the only 18-hole golf course in Tahiti.
Head out for a deep-sea fishing adventure.
London, England
Are you up for for one of the top romantic honeymoon destinations full of sophistication and elegance? Pack your bags and head to London, but don't forget to consider these must-see attractions:
Hold hands like schoolchildren and enjoy the views as you twirl around on the London Eye. You'll find this massive Ferris wheel on the River Thames' south bank.
Visit the Tower of London. You can take the crown jewels home, but you can see the amazing palace that they call home.
Snap pictures of the amazing architecture and learn about history while visiting the many landmarks and museums scattered around the city. Don't forget Buckingham Palace, Westminster Abbey, Big Ben, and the Palace of Westminster.
Multiple Romantic Honeymoon Destinations
Keep in mind that you aren't limited to a single destination. You can spend a day or two on the beach and then fly away to a large city to gamble, wrapping it all up at a resort with a full-service spa. If you have honeymoon goals that aren't easily accommodated in one place, a multi-destination vacation may be perfect for you.  Check our best prices here on your honeymoon getaway...

Home > Top Romantic Honeymoon Vacations > Romantic Honeymoon Destinations for Older Couples