Hawaii All-Inclusive Honeymoon Options 
Hawaii all-inclusive honeymoon vacation packages are the ultimate solution to one of the biggest honeymoon worries: money. These packages allow you to pay for most of your honeymoon expenses in one fee before you depart on the trip. You can then enjoy your accommodations, select restaurants and bars, and a variety of attractions and activities without worrying about stretching your vacation budget.

Top Choices for Hawaii All-Inclusive Honeymoons:
Is Hawaii your destination of choice? While there are a variety of resorts and hotels located on most of the Hawaiian islands, most of them are behind the times when it comes to offering inclusive deals. You won't have as many options here as you would in the Caribbean or some other parts of the world, but there are some possibilities directly through a couple resorts or with Hawaiian tour companies.

Travaasa Hana - Maui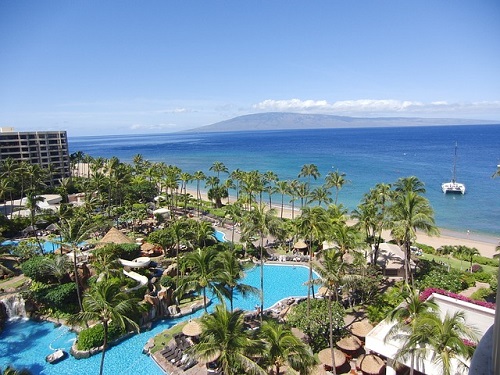 The all-inclusive deal offered by this hotel includes your accommodations, three daily meals, snacks, non-alcoholic beverages, Wi-Fi, and access to all resort facilities. Each all-inclusive guest also receives a sizable daily credit, which you can use to book spa services or to participate in classes offered right at the resort. All guests can participate in the entertainment options and activities noted on the facility schedule.

There are some fun activities that you may consider adding to your trip for extra cost. This includes a tasting trip to Ono Farms and a trail ride. You can also pay extra for private classes if you don't want to share the class experience with other guests.
Oahu Super Saver All-Inclusive

Sometimes the best all-inclusive deals come through tour companies, and that's the case with this six-night deal. You'll enjoy six nights at the Waikiki Beach Hotel while venturing away from the hotel to explore areas of the island. You'll pay one price for your accommodations, daily excursions, activities, and two meals a day. That covers most of your expenses, but alcoholic beverages and lunch will come out of your pocket each day.
Royal Lahaina Resort - Lahaina

You have to book carefully when considering this Lahaina resort as an all-inclusive option. They offer a variety of packages and deals, but they won't all include all of your food. The resort does offer a long list of amenities that are free to all guests, but you may end up paying for some of your meals and your alcoholic beverages when you book most of their packages.
One thing that does make this resort stand out from others in Hawaii is the option to package your accommodations with your airfare directly through the resort's website. This does take the all-inclusive experience to new levels, but keep in mind that you may have to come out of pocket for some of your expenses once you touch ground.
Watch for Limitations on Hawaii All-Inclusive Honeymoon Packages
Most all-inclusive honeymoon packages will have limitations, so you want to check to see what's included in your advance payment. This may require a call to the hotel or resort because they aren't always upfront about the limitations on their website. For instance, it's common for packages not to include alcoholic beverages or to limit dining to a la cart menu items.

Related Articles: