Why Honeymoon Travel Insurance is Worth the Expense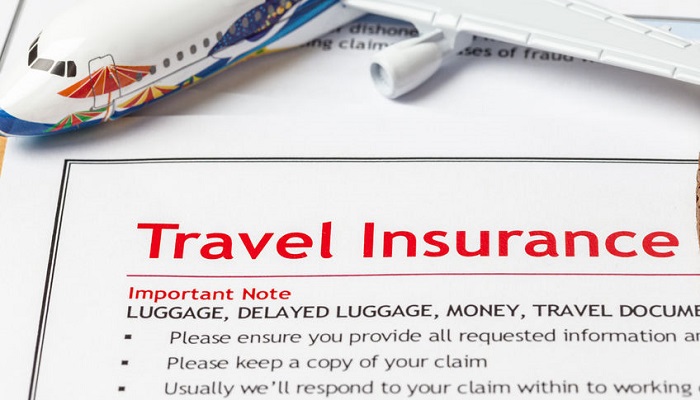 Honeymoon travel insurance policies allow you to recover the cost of your vacation when something unexpected prevents you from enjoying the trip as planned. It's always a good idea to purchase a policy if you're spending more money on your vacation than you can afford to pay again if your plans are cancelled. It's always a good idea to cover your honeymoon because this isn't the time of your life to start losing money. This is one of the most important trips of your life, and an insurance policy will give you peace of mind for many reasons.

Your Trip is Non-Refundable without Honeymoon Travel Insurance 
Many cruises, all-inclusive resort packages, and hotel reservations are non-refundable. If something prevents you from going on the trip on the dates you've reserved, you're likely going to lose all of your money if you don't have a travel insurance policy. You may think that there is nothing that could possibly stop you from going on your honeymoon, but you never know when something unexpected is going to come along. While your hotel, resort, villa, or airline may consider your travel arrangements non-refundable, you can still get your money back through your insurance policy.

It's important to read the fine print when taking out honeymoon travel insurance or booking your accommodations. If your accommodations are refundable as long as you cancel within 30 or 60 days of your arrival date, you will still need travel insurance just in case something happens within that non-refundable window. You also want to make sure that your insurance policy covers your trip whether you have an unexpected illness or the weather presents an obstacle. If there are some circumstances that the policy won't cover, you need to know that in advance.
Terrorism Is a Growing Concern
You don't want to avoid an international honeymoon because you're worried about terrorism, but you have to remain realistic about the chance of something happening at some point in your trip. Some travel insurance policies will add a clause that allows you to cancel your trip or a portion of it if an act of terrorism occurs just before or during the trip. The one exception is that the clause doesn't always apply if you travel to an area of the world that has an active terrorism warning in place from the United States government.

Wedding Plans Change
What happens if your fiancé is in a car accident and you have to push back your wedding date? What about a death in the family or a hurricane raging through your hometown the week of your wedding day? When your wedding day changes, you may want to change your honeymoon as well. This is often difficult or impossible to do if you don't have a travel insurance coverage.

Some brides don't want to take out honeymoon travel insurance because they think that it's assuming the worst case scenario is going to happen. Think of it more as giving yourself peace of mind that the money you're investing in this trip is safe no matter what. You'll receive maximum sense of security if your policy covers your travel expenses regardless of the reason for cancellations or changes.
Related Articles:
Home > Top 10 Honeymoon Tips and Tricks > Why Honeymoon Travel Insurance is Worth the Expense