Honeymoon Places for Ski Lovers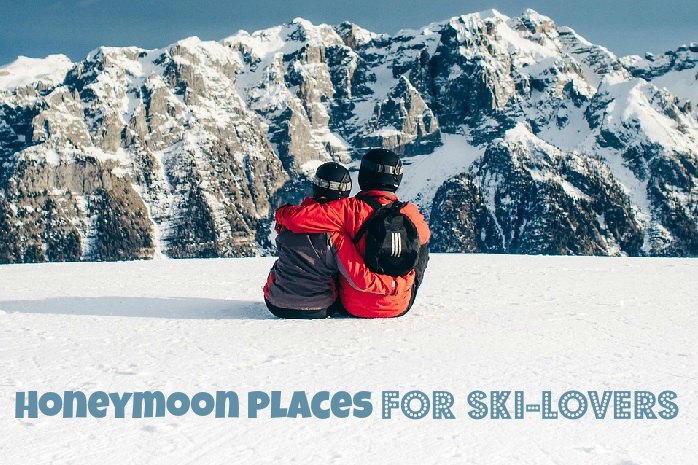 For some people, their ideal honeymoon places are full of snow and fun!  Some people get excited when they see snowy peaks on the horizon or when the cold, wet stuff starts to turn their lawns white. If you count yourself among that crowd, your idea of a great honeymoon may involve white-coated mountains and slow-moving lifts. You may also consider a ski resort for your honeymoon if you want to try something new and get away from the beaches. There are some exciting resorts around the world that cater to ski lovers, and we're about to tell you about a few of the best.

Best Honeymoon Places for Skiing:
This is where you go when you're serious about your ski trips or you want to do something completely daring. The resort covers more than 8,000 acres and includes a gondola that connects two mountains. In addition to every type of skiing and snowboarding that you may want to try, the resort offers restaurants, bars, shops, and a spa.
Heli-skiing is the perfect honeymoon activity for dare devils, and the tubing park is a great place to laugh and act like kids again. You can even go ziplining, watch live shows, browse holiday light displays, or take off on a snowmobile. There are many romantic encounters that you can plan if you call in advance and explain that you're planning your honeymoon.
Telluride Ski Resort in Colorado
This ski resort offers a variety of accommodations located close to the slopes, including low-priced studios and massive luxury homes. For maximum privacy, try to rent the secluded Alta Lakes Observatory for at least one night. Concierge services are available to help you customize your trip, and you can enjoy some less-common ski adventures like cat-skiing, backcountry skiing, dog sledding, Nordic skiing, and heli-skiing. Ice climbing, fat bike tours, snowmobiling, snowbiking, and snowshoeing are available as well.
Park City Mountain Resort in Utah
This resort covers more than 7,000 acres and is connected to Canyons Resort, and together they make the most expansive ski resort in the United States. There are more than 20 restaurants within the resort and you can select from a variety of hotels. With hundreds of trails plus terrain parks, bowls, half pipes, and other adventurous ski zones, this is the perfect place to honeymoon regardless of your skill level.
Lech Ski Resort in Austria
You have to travel through peeks reaching 9,000 feet into the sky in order to reach this resort village. It's much smaller than many competing Austria resorts, but that ensures that you won't spend your honeymoon maneuvering through crowds or waiting in lines. This is a remote location that will deliver the ski adventures that you crave along with plenty of time to snuggle and bond on an emotional level.
Whether you're looking forward to exploring the bunny hills or you can't wait to try some of the more daring mountains in a new part of the world, these ski resorts are perfectly suited to a honeymoon. You'll get your fair share of romance along with many hours of romping in the snow with your new spouse.
More About Honeymoon Places:
Home > How to Choose the Best Honeymoon Vacation > Honeymoon Places for Ski Lovers